Dee Dee's Custom Choir and Pulpit Robes

Scroll down for additional Robes.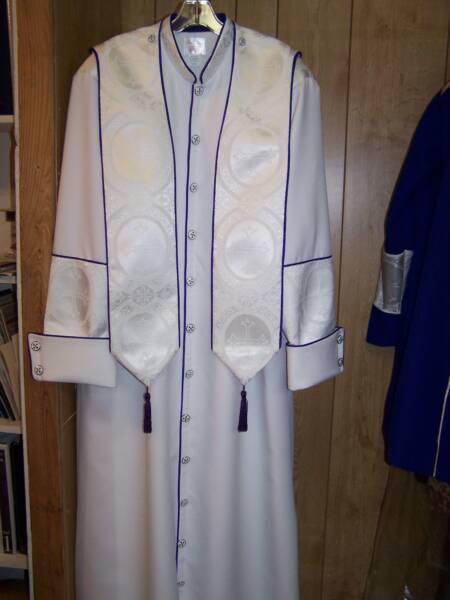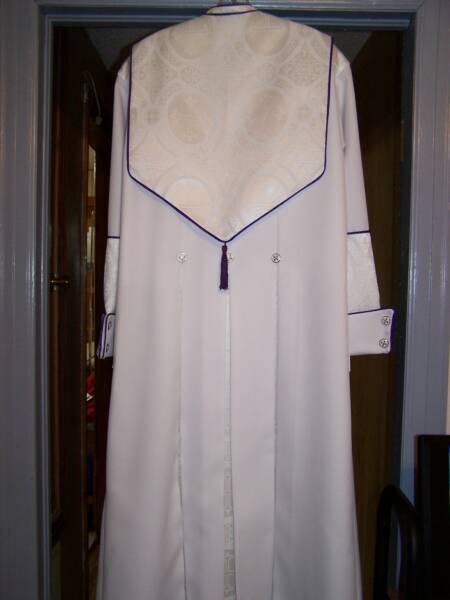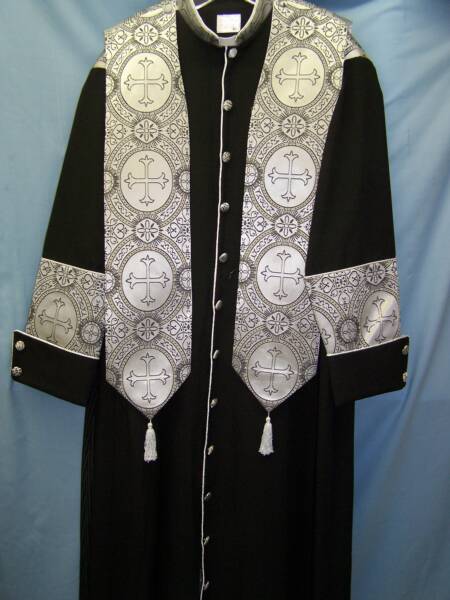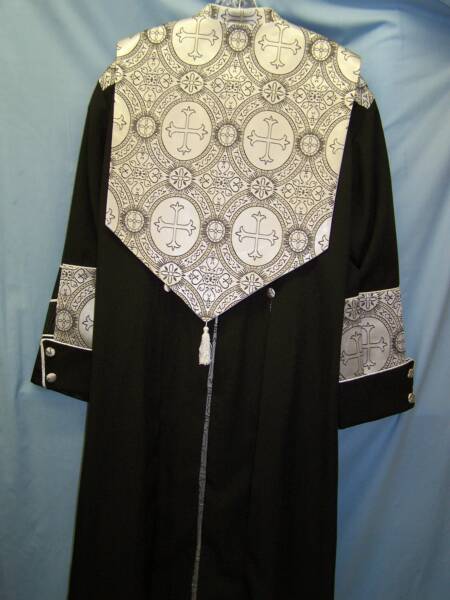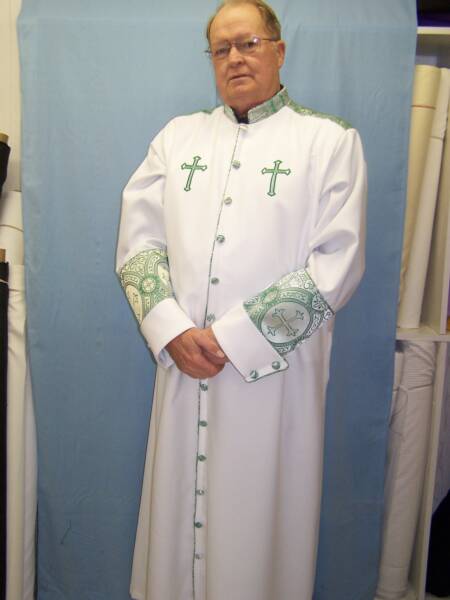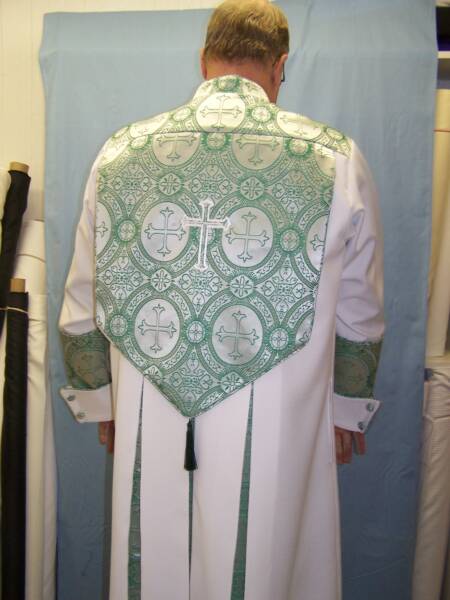 470-3 All white with choice of piping color.

470-3 Male  470L-3 Female     Black with Silver / Black Brocade

470-3

Comes in choice of colors.

This robe has monogrammed cross on front.  Your choice of monograms.

This robe also has the back of the 505 sash permanently sewn in.

This page was produced by: RDG Graphics

rdglenn69@yahoo.com

Copyright 2003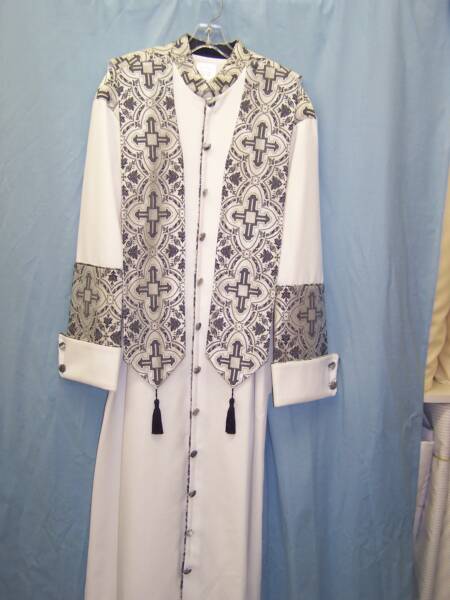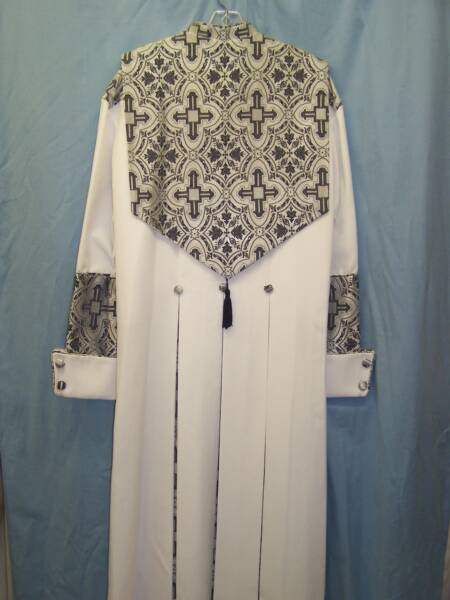 470-3 & 470L-3

White with Navy / Silver Brocade.

Available in Male or Female